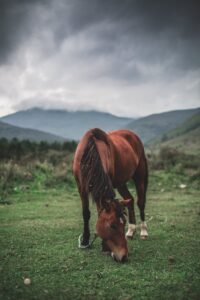 Riding Horses
(This post and tab have been updated as of 8/31/20)
Riding Horses is one of my favorite selections from Gustavo Santaolalla's iconic, Academy Award winning score for Brokeback Mountain. It's truly one Gustavo Santaolalla's most beautiful melodies. The actual piece is two separate guitar parts with added instrumentation. I had been playing around with this song for years before I discovered a way to play everything as one single guitar piece.
You might also like to play...
Gustavo Santaolalla: Opening + TAB
Gustavo Santaolalla: Brokeback Mountain 3 + TAB
Gustavo Santaolalla: Snow + TAB
Gear used
For this piece, I used my Cordoba GK Studio guitar. You can find a current list of my gear here.
How to play Riding Horses, by Gustavo Santaolalla
(Note: this is my premium material. Click here to be updated on all of my latest guitar tabs.)
The guitar tab for Rising Horses is beautifully written across a single page. This is a great song for beginner and intermediate guitar players. My order of looks like this, in accordance with the guitar tab:
Intro 4x, Verse 2x, End.
Riding Horses is very easy to play. Please enjoy. The guitar tab is available below:
Related