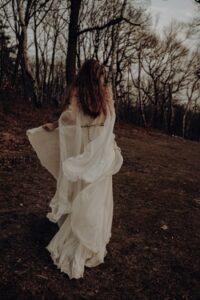 The Princess Bride
Free audio download of this performance on SoundCloud.
The Princess Bride (1987) is a fantasy adventure comedy directed by Rob Reiner.  It was adapted from the 1973 novel of the same name, and tells the story of Westly -- who must rescue his true love, Princess Buttercup, from the odious Prince Humperdinck. The film was first released in September 1987. Over time The Princess Bride has become a cult classic.
This song is titled, Once Upon a Time...Storybook Love, by the all time great, Mark Knopfler (Dire Straits). Admittedly this is my own arrangement. The original piece is orchestration with Knopfler's solo acoustic guitar complementing throughout. With this arrangement I combined all the elements into a singular, fingerstyle guitar piece.
You might also like to play....
Mark Knopfler: Finding Altamira | fingerstyle guitar + TAB
Fingerstyle (Clapton Blues) + TAB
Death Letter Blues (True Detective) + TAB
Gear used
This is a beautiful guitar that I borrowed from a friend. It's a Taylor Builder's Edition K14ce purchased from Empire Music here in Pittsburgh.  (Not an affiliate link. Those guys are just my buddies.) You can find a current list of my gear here.
How to play, The Princess Bride by Mark Knopfler | fingerstyle guitar
(Resources: learn more about Premium Memberships here. Get my weekly posts right to your inbox.)
The guitar tab for this piece is beautifully written across 4 pages. I recommend it for experienced guitar players and up. It's more difficult than it looks. Happy playing! The guitar tab is available below:
Related