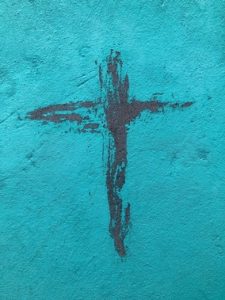 Resurrection
Free audio download of this performance on SoundCloud.
The Passion of the Christ is one of the greatest films of all time. If you're a believer, it serves as a cinematic Stations of the Cross; an experiential work of pure art. In it's wake, all faith-based film making seems tepid by comparison.
Although, the film was immediately embroiled in controversy, The Passion of the Christ received 3 Academy Award nominations. 20 years onward, it has stood the test of time. The film has become a modern classic. In my mind, it's up there with movies like: The Last of the Mohicans, Braveheart (Mel Gibson), and Dances with Wolves.
John Debney's Oscar nominated music is beautifully haunting. Resurrection is final piece.
You might also like to play...
The Passion of the Christ: Mary Goes to Jesus | fingerstyle guitar + TAB
Braveheart: A Gift of Thistle | fingerstyle guitar + TAB
The Last of the Mohicans: The Kiss | fingerstyle guitar + TAB
Gear used
For this piece, I used my Cordoba C7 Cedar. It's a relatively inexpensive guitar, that sounds dark and warm, but retains brightness in high strings. You can find a current list of my gear here.
Spotify and streaming
You can find my personal music on Spotify, Apple, Amazon Music, and all streaming services:
The Intellimusica Spotify Playlist: Ethereal & Cinematic Music
(This is music that I've played and intend to play on Intellimusica. It flows beautifully — and additionally works as music for focus, meditation, and relaxation.)
How to play Resurrection | fingerstyle guitar
(Resources: learn more about Premium Memberships here. Get my weekly posts right to your inbox.)
The guitar tab for this piece is beautifully written across 2 pages. I recommend this for intermediate guitar players and up. You'll have to be very comfortable with barre chords.
At 1:39, this arrangement is definitely an etude: a short, technical music composition. I love playing etudes as they're sophisticated — but without the time investment.
Enjoy, the guitar tab is available below:
Related