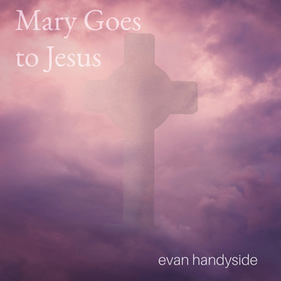 Mary Goes to Jesus
Free audio download on SoundCloud.
[This piece is available on all streaming platforms.]
Mary Goes to Jesus is the most solemn and exquisite piece of music from The Passion of the Christ. It is also from the most poignant scene:
The Apostle John, takes Mary to a better vantage point to possibly see, touch, and speak with Jesus as he carries the 165lb cross through Jerusalem. Mary protectively runs to a stumbled Jesus, where he says to her, "See, mother, I make all things new." The scene is heart wrenching, as Jesus is momentarily distilled from Christ -- to Mary's child.
John Debney's score was nominated for an academy award in 2004.
You might also like to play...
Braveheart: A Gift of Thistle (love theme) fingerstyle guitar + TAB
Mary Magdalene (2018) | fingerstyle guitar + TAB
1917: Wayfaring Stranger | fingerstyle guitar + TAB
Gear used
For Mary Goes to Jesus, I used my Cordoba C7 guitar. You can find a list of my current gear here.
My music
You can find this performance on Spotify, Apple, Amazon Music, and all streaming services:
The Intellimusica Spotify Playlist: Ethereal & Cinematic Guitar
Deep cuts from artists like Gustavo Santaolalla, Hans Zimmer, Jeff Buckley, and Radiohead – combine to create a heady flow of music for focus, meditation, and self-reflection. This is a Guitar focused (but not exclusive) playlist that elicits the emotional, captivating quality of modern film scores.
How to play Mary Goes to Jesus | fingerstyle guitar
(Resources: learn more about Premium Memberships here. Get my weekly posts right to your inbox.)
To date, I believe this guitar arrangement is my finest work. I always strive for elegance; a perfect crossroads of simplicity and grace. It's a beautiful piece of music, and I hope you enjoy playing it as much as I do. The guitar tab is available below:
Related