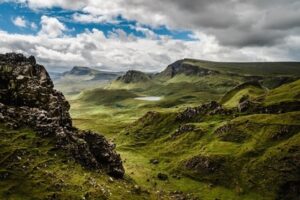 [Reposted from Aug 2018. Updated June 2022]
A Gift of Thistle
Free audio download on SoundCloud.
A Gift of Thistle is the "love theme" of Braveheart. It was composed by the late James Horner, whose scores always held a slight Celtic tone. Most consider this to be the main title of Mel Gibson's Braveheart.
You might also like to play...
The Passion of the Christ: Mary Goes to Jesus for classical guitar + TAB
Legends of the Fall: The Ludlows | fingerstyle guitar + TAB
The Shawshank Redemption: Stoic Theme | fingerstyle guitar + TAB
Gear used
For A Gift of Thistle, I used my Cordoba GK Studio. You can find a current list of all of my gear here.
My music
You can find my personal music on Spotify, Apple, Amazon Music, and all streaming services:
The Intellimusica Spotify Playlist: Ethereal & Cinematic Music
(This playlist is curated and updated by me. It's music that I've played and intend to play on Intellimusica. It flows beautifully — and additionally works as music for focus, meditation, and relaxation.)
How to play A Gift of Thistle | fingerstyle guitar
(Resources: learn more about Premium Memberships here. Get my weekly posts right to your inbox.)
The guitar tab for A Gift of Thistle is beautifully written across two pages. Enjoy, the guitar guitar tab is available below:
Related