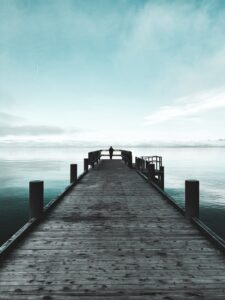 Longing
Free download of this performance on SoundCloud.
Also available on:
(or wherever you get your music.)
This arrangement combines both Longing and Longing (Redemptions) from The Last of Us Part II soundtrack. The latter of which is actually played on a Ronroco -- a tiny, 5 string Andean guitar -- that Gustavo Santaolalla employs on many of his songs. Both pieces comprise his trademark minimalism; his reliance on space and distance to create nuance between the notes.
I'm also realizing that 15 takes to get a perfect performance is overkill - even detrimental to spirit of a guitar performance. When listening to Longing with a good set of headphones (I highly recommend it) you can here Santaolalla's chair creaking. He even gulps at one point. It all lends it self to a close, human experience. He might as well be playing two feet away from you. I love that Gustavo Santaolalla uses recording imperfections to connect on a deeper level.
You might also like to play...
All of my arrangements from Gustavo Santaolalla's The Last of Us Part I and Part II.
Gustavo Santaolalla: Joaillerie | fingerstyle guitar + TAB
Gustavo Santaolalla: Impermanence | fingerstyle guitar + TAB
Gear used
For this performance I used my Cordoba GK Studio guitar. It's a beautiful sounding and easy playing guitar with low string action. You can find a current list of my gear here.
How to play Longing | fingerstyle guitar
(Note: This is my premium material. Click here to be updated on all of my latest guitar tabs.)
The guitar tab for Longing is beautifully written across three pages. This piece is relatively easy to play and I recommend it for intermediate guitar players.
You'll play the guitar tab straight through returning to the Refrain / End on page one to finish the song. I hope you enjoy playing this as much as I did. The guitar tab is available below:
Related