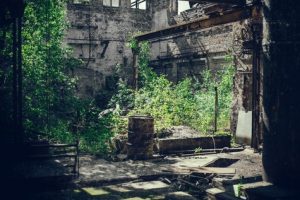 Haven
Free audio download of this performance on SoundCloud.
Haven is a little gem by Gustavo Santaolalla. It's from HBO's The Last of Us. I have no idea which (if any) episode this song was used in -- but it did make the soundtrack, and it's a beautiful composition.
Haven is actually played on a ronroco (a tiny Andean guitar) which is one of Santaolalla's specialties. This song is reminiscent of Pajaros, another miscellaneous piece by Gustavo Santaolalla that's immensely popular with his fanbase - of which I'm clearly #1. Lol!
You might hear some birds chirping outside my window. I was going to redo the recording but then I figured it's The Last of Us; nature sounds are approved.
You might also like to play...
Gustavo Santaolalla: Pajaros | fingerstyle guitar + TAB
Gustavo Santaolalla: Longing (The Last of Us) | fingerstyle guitar + TAB
Gustavo Santaolalla: Soft Descent | Inextinguishable Flames + TAB
Gear used
My guitar for this piece is a Cordoba GK Studio. You can find a current list of my gear here.
Spotify and streaming
You can find my personal music on Spotify, Apple, Amazon Music, and all streaming services:
The Intellimusica Spotify Playlist: Ethereal & Cinematic Music
(This is music that I've played and intend to play on Intellimusica. It flows beautifully — and additionally works as music for focus, meditation, and relaxation.)
How to play Haven | fingerstyle guitar
(Resources: learn more about Premium Memberships here. Get my weekly posts right to your inbox.)
The guitar tab for this arrangement is beautifully written across 2 pages. I recommend haven for intermediate guitar players and up. The soundtrack version is a little short for such a beautiful melody, so I elongated it just a bit. I hope you enjoy playing this as much as I do! The guitar tab is available below:
Related