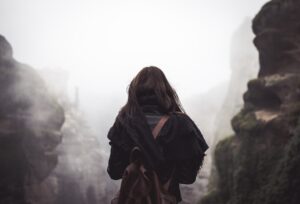 (Note: If you like my work, please subscribe to my YouTube channel. That's a huge help to me. Thank you!)
The Last of Us (HBO)
Free audio download of this performance on SoundCloud.
HBO's The Last of Us is being heralded as "the greatest video game adaptation ever". No surprise as Craig Mazen is the executive producer and showrunner. His Chernobyl mini-series (on HBO) was one of the greatest shows I have ever seen. It's a must watch.
The music from Gustavo Santaolalla (so far) is exactly from the game. However (in Episode 5) I did notice a few new themes from Santaolalla — which makes me excited for an official HBO series soundtrack. The 'Opening Credits' is just an abbreviated version of the iconic theme.
You might also like to play…
Allowed to be Happy (Gustavo Santaolalla) from The Last of Us Episode 2.
On the Nature of Daylight (Max Richter) from The Last of Us Episode 3.
This piece was played during 'Frank and Bill's last day.'
Unbroken (Gustavo Santaolalla) from Episode 4.
Gear used
My guitar for this piece is a Cordoba GK Studio. You can find a current list of my gear here.
Spotify and streaming
You can find my personal music on Spotify, Apple, Amazon Music, and all streaming services:
The Intellimusica Spotify Playlist: Ethereal & Cinematic Music
(This is music that I've played and intend to play on Intellimusica. It flows beautifully — and additionally works as music for focus, meditation, and relaxation.)
How to play THE LAST OF US: Opening Titles | fingerstyle guitar
This guitar tab is beautifully written across 4 pages. Although there's no difficult chord shapes, the relentless fingerstyle might be tough for beginner guitar players. Enjoy! The guitar tab is available below:
THE LAST OF US (HBO): Opening Titles | fingerstyle guitar
The piece is played in standard tuning.