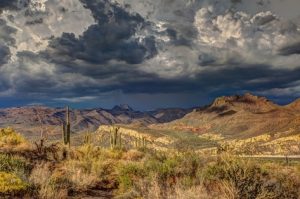 Un Divague
Un Divague (a ramble) is the final song from Gustavo Santaolalla's Narcos: Mexico soundtrack. The sparse instrumental piece is actually played on an electric guitar. However, for my arrangement, I felt it would be more accessible on an acoustic guitar.
It's a fun and dynamic song to play. I gave some structure to the looser guitar parts -- and doubled the length of the entire piece.
You might also like to play...
(some other pieces by Gustavo Santaolalla)
The Motorcycle Diaries: Leyendo en el Hospital | fingerstyle guitar + TAB
Brokeback Mountain Suite | fingerstyle guitar + TAB
The Last of Us Part II: Longing | fingerstyle guitar + TAB
Gear used
For Un Divague, I used my Cordoba GK Studio guitar. You can find a current list of my gear here.
Spotify and streaming
You can find my latest single, Oppenheimer, on all streaming services:
How to play Un Divague | fingerstyle guitar 
(Resources: learn more about Premium Memberships here. Get my weekly posts right to your inbox.)
The guitar tab for this piece is beautifully written across 3 pages. It's an excellent song for novice or beginner guitar players. It's totally doable -- but sounds sophisticated.
Enjoy, the guitar tab is available below:
Related