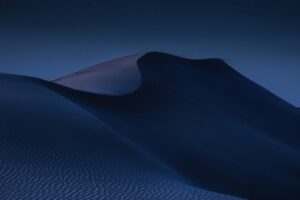 D U N E
Free audio download of this performance on SoundCloud.
Hans Zimmer's DUNE soundtrack is absolutely gnarly. It played out brilliantly in the film too. Personally, I don't know much about Dune (the book). The synopsis seems incredibly complicated -- and it's clearly been tough to bring this story to life in film.
The 1984 film version of DUNE (directed by David Lynch) was a critical and commercial bust. While I highly respect David Lynch's work -- in this case -- his esoteric style further tangled an already complex story. However, this new redux by David Villeneuve is far more accessible.
Hans Zimmer's soundtrack is futuristic and immensely listenable. Hans Zimmer and Villeneuve discussed the possibility of DUNE during their work on Blade Runner 2049. Zimmer articulated that it's been a lifelong dream to score a film adaptation of DUNE. Together, they felt a strong femininity to the story -- and they wanted to retain that in the music. Thus, we have the primal-female vocal line that can been heard throughout the score -- most notably in Gom Jabber.
You might also like to play...
Hans Zimmer: Blade Runner 2049 | fingerstyle guitar + TAB
Hans Zimmer: Dunkirk | fingerstyle guitar + TAB
Hans Zimmer: The Dark Knight Rises | fingerstyle guitar + TAB
Gear used
For this piece, I used my Cordoba C7. It's a relatively inexpensive guitar, that sounds dark and warm.
You can find a current list of my gear here.
Spotify and streaming
You can find my personal music on Spotify, Apple, Amazon Music, and all streaming services:
The Intellimusica Spotify Playlist: Ethereal & Cinematic Music
(This is music that I've played and intend to play on Intellimusica. It flows beautifully — and additionally works as music for focus, meditation, and relaxation.)
How to play Herald of the Change | fingerstyle guitar
(Resources: learn more about Premium Memberships here. Get my weekly posts right to your inbox.)
The guitar tab is beautifully written across 4 pages, and I recommend this piece for intermediate guitar players and up. I based this guitar arrangement from the track, Herald of the Change, where the principle melody is syncopated and has a mellower execution. I also added elements of the tracks: Gom Jabber and Leaving Caladan. The whole thing is essentially one passage played straight through.
Enjoy, the guitar tab is available below:
Related