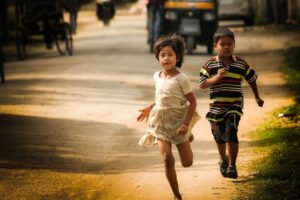 Dhobi Ghat (Mumbai Diaries)
Free audio download of this performance on SoundCloud.
While I don't know too much about this film -- it was released internationally in 2011 as Mumbai Diaries. (At the time of this writing, it's actually on Netflix.)
However, Dhobi Ghat is the one of the best Gustavo Santaolalla soundtracks that you, mostly likely, have never heard. I can't believe I only discovered it recently. There are lots of pretty, singular guitar motifs. It's very reminiscent of his work on the films, Brokeback Mountain and August: Osage County.
You might also like to play...
(these additional works by Gustavo Santaolalla)
Morning (August: Osage County) + TAB
Riding Horses (Brokeback Mountain) + TAB
Impermanence (August: Osage County) + TAB
Gear used
This is a beautiful guitar that I borrowed from a friend. It's a Taylor Builder's Edition K14ce.  You can find a current list of my gear here.
Spotify and streaming
You can find my personal music on Spotify, Apple, Amazon Music, and all streaming services:
The Intellimusica Spotify Playlist: Ethereal & Cinematic Music
(This is music that I've played and intend to play on Intellimusica. It flows beautifully — and additionally works as music for focus, meditation, and relaxation.)
How to play Munna Falling In Love With Shai | fingerstyle guitar
(Resources: learn more about Premium Memberships here. Get my weekly posts right to your inbox.)
The guitar tab for this piece is beautifully written across 2 pages. I recommend Munna Falling In Love with Shai for intermediate guitar players and up. There are some barred positions that will be quite difficult for beginner guitar players. I hope you enjoy playing this as much as I do. Enjoy, the guitar tab is available below:
Related