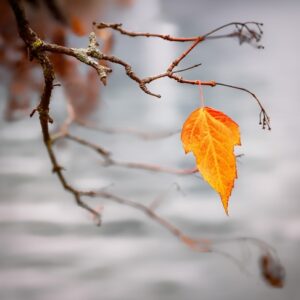 [Updated 9/19/22]
Impermanence
Free audio download on SoundCloud.
"Anyone who has lost something they thought was theirs forever finally comes to realize that nothing really belongs to them."
― Paulo Coelho
Gustavo Santaolalla's most underrated score is from the 2013 film August: Osage County - a 2013 American comedy-drama film that tells the story of a dysfunctional family that reunites into the familial house when their patriarch suddenly disappears.
While the movie had mixed reviews, Gustavo Santaolalla's score is one of his best. It's the closest we have to his iconic Brokeback Mountain score. Impermanence is a beautiful passage, and very easy to play. It reminds me of Gustavo's work on Things We Lost in the Fire.
You might also like to play...
Narcos: Mexico – El Recuerdo (Gustavo Santaolalla) fingerstyle guitar + TAB
Gustavo Santaolalla: Zats the Prince of Bats | fingerstyle guitar + TAB
Gustavo Santaolalla: The Journey | fingerstyle guitar + TAB
Gear used
For Impermanence, I used my Cordoba GK Studio guitar. Is a beautiful sounding and easy playing (low action) guitar. You can find a current list of all of my gear here.
Spotify and streaming
You can find my personal music on Spotify, Apple, Amazon Music, and all streaming services:
**Spotify Playlist: Cinematic Gustavo Santaolalla**
Deep cuts from Gustavo Santaolalla's best soundtracks. This playlist especially highlights Santaolalla's acoustic minimalism.
How to play Impermanence | fingerstyle guitar
(Resources: learn more about Premium Memberships here. Get my weekly posts right to your inbox.)
The guitar tab for Impermanence is beautifully written across one page. Like most pieces by Gustavo Santaolalla, this song is minimal, and fairly easy to play. Enjoy, the guitar tab is available below:
Related