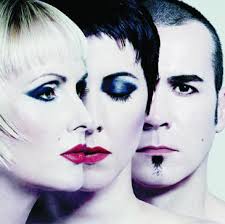 Human
The Human League are an English synth-pop band formed in Sheffield in 1977. The band is known for their innovative use of electronic music and their catchy melodies. The Human League have released nine studio albums, and have had several hit singles, including "Don't You Want Me" (1981), "Mirror Man" (1981), and "Human" (1986).
"Human" is a ballad written and produced by Jimmy Jam and Terry Lewis. The song is about the subject of infidelity, and the protagonist's regret for their actions. The song was released as the lead single from The Human League's fifth studio album, Crash (1986).
"Human" became a worldwide hit, reaching number one in the United States and Canada.
How to play Human | fingerstyle guitar
(Resources: learn more about Premium Memberships here. Get my weekly posts right to your inbox.)
The guitar tab for Human is 2 pages long. I recommend this piece for intermediate guitar players and up. Although my hand positions look easy, I found the timing to be slightly complicated.
Enjoy, the guitar tab is available below:
Related