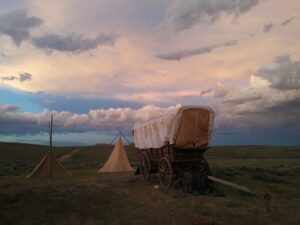 1883
Free audio download of this performance on SoundCloud.
I've been obsessing over Taylor Sheridan's work since he wrote the screenplay for Sicario (2015). However, I'm only getting a chance to watch his 1883 series now -- and IT IS fantastic.
1883 is a prequel to Sheridan's Yellowstone series, and it tells the story of how the Duttons came to own the land that would become the Yellowstone Ranch. The American Civil War only ended years earlier in the timeline, and I'm blown away at how unsettled the American West was, only 139 years ago.
The music is from Yellowstone composer, Brian Tyler. This beautiful progression is used heavily throughout each episode. Whether it's 1883 or Yellowstone, Tyler's extraordinary music works seamlessly for the guitar.
You might also like to play...
Yellowstone Theme | fingerstyle guitar + TAB
Jason Isbell: Cover me Up | fingerstyle guitar + TAB
Johnny Cash: Hurt | fingerstyle guitar + TAB
Gear used
For this piece, I used my Cordoba C7 Cedar. You can find a current list of my gear here.
Spotify and streaming
You can find my personal music on Spotify, Apple, Amazon Music, and all streaming services:
The Intellimusica Spotify Playlist: Ethereal & Cinematic Music
(This is music that I've played and intend to play on Intellimusica. It flows beautifully — and additionally works as music for focus, meditation, and relaxation.)
How to play 1883 | fingerstyle guitar
(Resources: learn more about Premium Memberships here. Get my weekly posts right to your inbox.)
The guitar tab for 1883 is beautifully written across 2 pages. I recommend this piece for intermediate guitar players and up. Enjoy, the guitar tab is available below:
Related