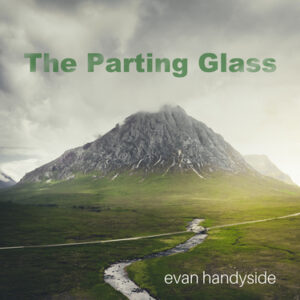 The Parting Glass
[This performance is available on all streaming services. Links below.]
The Parting Glass is a Scottish traditional song written in 1770. (However, evidence of this song has been found in manuscripts from the 1620s-1630's.) This solo guitar arrangement is heavily inspired by the live a-capella versions of Loreena McKennitt and Hozier. The Hozier performance is one of the more powerful things you'll ever hear. 
I've also performed a subtle and delicate performance of The Parting Glass with opera singer Janet Todd. We wanted this to be a largely a-capella performance -- so the guitar is gently ghosting in underneath her magnificent voice.
You might also like to play....
1917: Wayfaring Stranger | fingerstyle guitar + TAB
Casadh an Tsúgáin | fingerstyle guitar + TAB
Hozier: Like Real People Do | fingerstyle guitar + TAB
Gear used
For this piece, I used my Cordoba C7 Cedar guitar. You can find a current list of my gear here.
Spotify and streaming
You can find The Parting Glass on Spotify, Apple, Amazon Music, and all streaming services:
The Parting Glass - Evan Handyside on Spotify
The Parting Glass - Evan Handyside on Apple
How to play The Parting Glass | fingerstyle guitar
(Resources: learn more about Premium Memberships here. Get my weekly posts right to your inbox.)
The guitar tab for The Parting Glass is beautifully written across only one page. The chord positions are really easy to play. I recommend this piece for beginner and intermediate guitar players. Enjoy, the guitar tab is available below:
Related