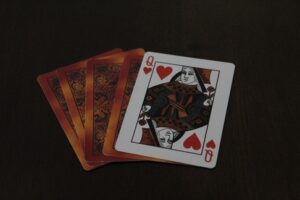 Léon
Free audio download of this performance on SoundCloud.
Léon is one of my all time favorite movies. Starring Natalie Portman, Jean Reno, and Gary Oldman -- Léon: The Professional is an amazingly casted and highly entertaining crime/thriller. When it was first released (on VHS) in 1994 is was simply called The Professional. I believe they released a special edition (or director's cut) when DVD's arrived on the scene in the late 90's. That was titled Léon: The Professional.
This movie is squarely from the 90's golden age of adventurous storytelling and filmmaking. The movie industry was entirely sparked by the success of Quentin Tarantino's early films -- and daring, independent filmmaking was en vogue. Tarantino excluded, 90's movies were always tightly packaged into 90 minutes. I've always thought this run time is ideal as you're left wanting more.
What do we have currently? For 20 years, it's been either superheroes or slow, socially finger-wagging dramas that appeal to no one but The Academy. Just watch Léon: The Professional and you'll see that it's perfectly balanced, lean entertainment.
Directed by Luc Besson, Léon is an American-style crime drama with the flare of French Cinema. Gary Oldman's dastardly character moves through the set like a ballet dancer. Natalie Portman gives an emotionally skillful performance (at 12 years old). Jean Reno (Léon) perfectly negotiates the character of a gentle, minimalist, and emotionally slow *hitman.
Shape Of My Heart
The final musical cue in Léon is, Shape Of My Heart, by Sting. This song is from the album, The Summoner's Tales. It was recommended to me by a friend (and former guitar student) Teddy Elattrache. Teddy is now an LA based actor and musician.
It must be said that, for all intents and purposes, this is the actual guitar part of Shape Of My Heart -- and it's a work of art. I've ghosted in Sting's vocal melody in the verse and chorus to create a true fingerstyle guitar arrangement. However, the actual (intro) guitar line is a mind-blowing exercise of musicianship, writing, and quality.
Juxtapose this piece with the popular music of today -- and there's a steep decline in musicianship. John Mayer might be the lone standout in delivering expertly crafted pop music. An abundance of great music can be found everywhere -- it's just not filling stadiums and getting billions of streams. This worries me because; as our art declines, our culture declines.
You might also like to play...
Sing: Field of Gold | fingerstyle guitar + TAB
Jason Isbell: Cover Me Up | fingerstyle guitar + TAB
Sufjan Stevens: Mystery of Love | fingerstyle guitar + TAB
Gear used
My guitar for this arrangement is a Cordoba GK Studio. You can find a current list of my gear here.
How to play Shape Of My Heart | fingerstyle guitar
(Resources: learn more about Premium Memberships here. Get my weekly posts right to your inbox.)
The guitar tab for Shape Of My Heart is beautifully written across 3 pages. I definitely recommend this for intermediate guitar players and up. Enjoy, the guitar tab is available below:
Related