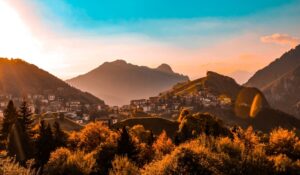 Mystery of Love
Mystery of Love is the principle song from Call me By Your Name, an academy award nominated film by Luca Guadagnino.
In addition to Mystery of Love, indie-folk songwriter, Sufjan Stevens, has two more songs on the soundtrack: Futile Devices and (my favorite) Visions of Gideon. The rest of the soundtrack is punctuated by avant-garde classical pieces including two from composer, Ryuichi Sakamoto (The Revenant). The whole thing is diverse and immensely listenable.
You might also like to play...
Visions of Gideon | fingerstyle guitar + TAB
Futile Devices | fingerstyle guitar + TAB
Gear used
For this arrangement, I used my Cordoba GK Studio Guitar. You can find a current list of my gear here.
My music
You can find my personal music on Spotify, Apple, Amazon Music, and all streaming services:
The Intellimusica Spotify Playlist: Ethereal & Cinematic Music
(This is music that I've played and intend to play on Intellimusica. It flows beautifully — and additionally works as music for focus, meditation, and relaxation.)
How to play Mystery of Love | fingerstyle guitar
(Resources: learn more about Premium Memberships here. Get my weekly posts right to your inbox.)
The guitar tab for Mystery of Love is beautifully written across two pages. I would qualify this arrangement as difficult to play, and best for intermediate to advanced guitar players. The chord shapes are relatively easy, but the finger-style is fast and relentless. Enjoy, the guitar tab is available below:
Related