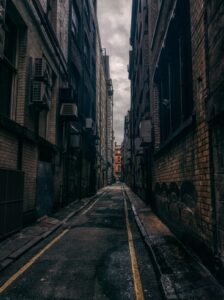 The Quarantine Zone (20 Years Later)
Free audio download of this performance on SoundCloud.
The Quarantine Zone is the first song from the iconic The Last of Us soundtrack by Gustavo Santaolalla. This track embodies Santaolalla's creativity -- and his element of surprise. Quarantine Zone is gnarly, like a Radiohead song. The chorus section comes out of nowhere. It's relatively pretty by comparison -- but still devolves into despair.
I believe it's this "element of surprise" that really hooks people into Gustavo Santaolalla's music. This song excites me to be more challenging with my own writing as well.
You might also like to play...
The Last of Us Vol 2: All Gone (Seasons) + TAB
Gustavo Santaolalla: Longing | fingerstyle guitar + TAB
The Last of Us: The Choice | fingerstyle + TAB
Gear used
For this piece, I used my Cordoba C7 guitar. It's warm and dark sounding. Perfect for TLOU music. You can find  a current list of my gear here.
Spotify and streaming
You can find my personal music on Spotify, Apple, Amazon Music, and all streaming services:
The Intellimusica Spotify Playlist: Ethereal & Cinematic Music
(This is music that I've played and intend to play on Intellimusica. It flows beautifully — and additionally works as music for focus, meditation, and relaxation.)
How to play The Quarantine Zone | fingerstyle guitar
(Resources: learn more about Premium Memberships here. Get my weekly posts right to your inbox.)
The guitar tab for this arrangement is beautifully written across 2 pages. I recommend this piece for intermediate guitar players and up. Enjoy! The guitar tab is available below:
Related