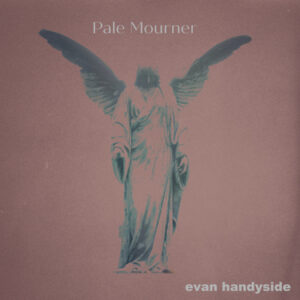 Pale Mourner
[This song is available on SoundCloud and all streaming services, links below.]
'The light wraps you in its mortal flame.
Abstracted pale mourner, standing that way
against the old propellers of the twilight
that revolves around you.'
Excerpt from The Light Wraps You - Pablo Neruda.
I draw a lot of musical inspiration from the poems of Pablo Neruda (1904 - 1973). He was a Chilean diplomat and politician who also happened to be one of the greatest love poets of all time. Neruda won the Nobel Prize for Literature in 1971.
Although it's not Pablo Neruda's intent -- when I read the excerpt above -- I immediately visualized a mourning angel. I'm a happy go-lucky guy. I'm not exactly sure why my personal music has such a brooding feel. Maybe it's a divining rod situation -- where I'm just channeling it from our collective environment.
You might also like to play...
Gustavo Santaolalla: Recuerdo (Narcos: Mexico) + TAB
a love unreturned - Evan Handyside (ambient, World guitar) + TAB
Amelie: Comptine d'un autre été, l'après midi | fingerstyle guitar + TAB
Gear used
My guitar for this piece is a Cordoba GK Studio. You can find a current list of my gear (recording & instruments) here.
My music
You can find Pale Mourner on Spotify, Apple, Amazon Music, and all streaming services:
and thank you for listening!
How to play Pale Mourner | fingerstyle guitar
The guitar tab for this piece is beautifully written across 3 pages. I recommend it for intermediate guitar players and up. Enjoy, the guitar tab is available below:
Related