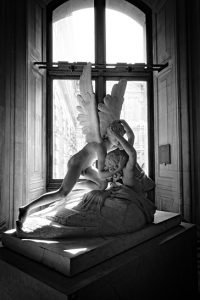 Theme From a Movie That Never Happened
Free audio download of this performance on SoundCloud.
Eric Clapton's Theme From a Movie That Never Happened is a B-Side rarity that was first released in 1998. There's not much info about this piece -- so I believe that it's actually 'a theme from a movie that never happened'. I've only done short-films in the independent space, but I've written countless things for films that were shelved. It's very conceivable that Eric Clapton was commissioned for a film that never made it past pre-production.
This phantom film must have been a serious conception for Clapton to write the theme. By all accounts, the piece was written and recorded in the mid-90's -- so it could've starred any A-listers at that time (Pacino, Depp, Pitt, Ford) who knows. The song has a real Bond theme feel to it. I'm imagining international espionage, and a love interest that could only be played by Catherine Zeta Jones.
You might also like to play...
Mark Knopfler: Altamira | fingerstyle guitar + TAB
The Godfather: Love Theme | fingerstyle guitar + TAB
Mark Knopfler: The Princess Bride | fingerstyle guitar TAB 
Gear used
My guitar for this piece is a Cordoba GK Studio. You can find a current list of my gear here.
Spotify and streaming
You can find my personal music on Spotify, Apple, Amazon Music, and all streaming services:
The Intellimusica Spotify Playlist: Ethereal & Cinematic Music
(This is music that I've played and intend to play on Intellimusica. It flows beautifully — and additionally works as music for focus, meditation, and relaxation.)
How to play Theme From a Movie That Never Happened | fingerstyle guitar
(Resources: learn more about Premium Memberships here. Get my weekly posts right to your inbox.)
The guitar tab for this piece is beautifully written across 3 pages. I love this playing this song, and it's very doable for intermediate guitar players. The only tricky part for some guitar players will be using your thumb to fret the D/F# chord at 2:29 of the video. I've marked that in the guitar tab with a "T" underneath the section.
Enjoy the guitar tab is available below:
Related