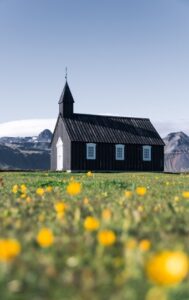 Johann Johannsson
Free audio download on SoundCloud.
Jóhann Jóhannsson was an extraordinary Icelandic composer. For a period of time, he lead the modern post-classical movement -- which is identified with experimental, minimalist, and electronic music. He passed away in February 2018 at the age of 48. Jóhann is best known for his film music, primarily the Oscar-nominated scores for The Theory of Everything and Sicario.
Orphee, Jóhann's 2016 studio album, is essentially a concept record inspired by the ancient tale of the poet Orpheus. Flight from the City is one of the first singles, and it is emblematic of Jóhannsson's minimalist genius. This song is so emotive, it can quite literally bring you to tears.
You might also like to play...
(some other pieces by Johann Johannsson)
The Theory of Everything | fingerstyle guitar + TAB
Odi et Amo | fingerstyle guitar + TAB
A Game of Croquet (The Theory of Everything) for guitar + TAB
Gear used
I used my Cordoba C7 on this piece. It's a relatively inexpensive and warm sounding guitar. You can find a current list of my gear here.
My music
You can find my personal music on Spotify, Apple, and all streaming services:
The Intellimusica Spotify Playlist: Ethereal & Cinematic Guitar
Deep cuts from artists like Gustavo Santaolalla, Hans Zimmer, Jeff Buckley, and Radiohead - combine to create a heady flow of music for focus, meditation, and self-reflection. This is a Guitar focused (but not exclusive) playlist that elicits the emotional, captivating quality of modern film scores.
See also: Cinematic Guitar and Ethereal Christmas (also created by me).
How to play Flight from the City | fingerstyle guitar
(Resources: learn more about Premium Memberships here. Get my weekly posts right to your inbox.)
The guitar tab for Flight from the City is incredibly easy to play, and beautifully written across a single page. This is a perfect song for beginner guitar players. Enjoy, the guitar tab is available below:
Related