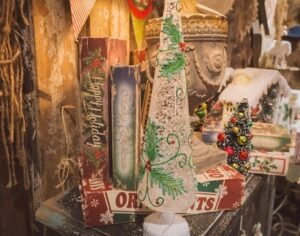 Into the Unknown
Into the Unknown is a quirky Americana piece by multi-instrumentalist composer, Mark Orton. This piece is from Alexander Payne's film The Holdovers (starring Paul Giamatti). Mark Orton is most famous for composing 'Their Pie' the theme to Payne's critically acclaimed 2013 dramedy, Nebraska.
Word on the street is that 'The Holdovers' is just as good as Alexander Payne's seminal work, Sideways -- one of my all time favorite movies. I intend to see it ASAP so I'll update this post when I do.
Mark Orton specializes in unsentimental themes; meaning the music can lightly muse through the film whether the character is up or down. Into the Unknown is very pleasant and flows like a Beatles song without lyrics. The song has a number of layered guitars and other instrumentation. I dialed the whole thing down into a single, fingerstyle guitar piece.
You might also like to play...
Nebraska: Their Pie (Mark Orton) + TAB
How to play Into the Unknown | fingerstyle guitar
The guitar tab is beautifully written across 2 pages. I recommend this piece for intermediate guitar players and up.
Enjoy! The guitar tab is available below:
Related