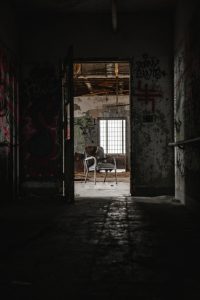 Forsaken
Free audio download of this performance on SoundCloud.
The Last of Us HBO is one of the best series you'll ever watch. It was pitch perfect. Of course, the music was integral to the games experience -- so naturally Gustavo Santaolalla was brought back for the HBO series. 'Forsaken' is minimalist piece from the soundtrack. It's actually played on a guitar banjo -- which is a 6 string banjo strung like a literal guitar.
The piece is really short, so I doubled the length.
You might also like to play...
Depeche Mode: Never Let me Down Again | fingerstyle guitar + TAB
On the Nature of Daylight | fingerstyle guitar + TAB
The Last of Us HBO: Haven (Gustavo Santaolalla) | fingerstyle guitar + TAB
How to play Forsaken | fingerstyle guitar
(Resources: learn more about Premium Memberships here. Get my weekly posts right to your inbox.)
The guitar tab for this piece is beautifully written across 2 pages. I recommend this piece for beginner guitar players and up. The song is so short the novice guitarists can get into something sophisticated without feeling overwhelmed.
Enjoy, the guitar tab is available below:
Related