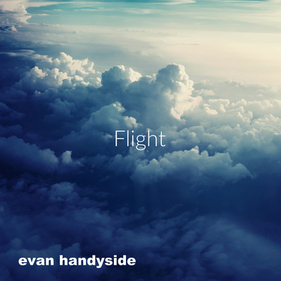 Flight
Free download of this performance on SoundCloud.
This piece is available on all streaming services, including:
In 2017, I wrote this song in about 15 minutes while in flow state. Artists, musicians, and creators experience the 'flow state' to some degree. It's often called "the zone" -- fully immersed in a feeling of energized focus.
That's how I write music and/or create arrangements. I treat music like a puzzle. The key (for me) is to find the most elegant structure -- with the least amount of notes.
Flight centers around the idea of a bird stumbling from a nest for the first time. Conceptually, we all do this in our lives to some degree. Change is difficult, but necessary for growth. Often times it requires uncomfortable decisions. Flight is about one's personal development.
Also, I must admit upon review, the intro of Flight, bears a resemblance to Gustavo Santaolalla's Leyendo en el Hospital from The Motorcycle Diaries. I'm such a Santaolalla fan that my borrowing was truly unconscious and incidental.
If you enjoy my music...
You might also like to play:
In Grace (Ambient, World guitar) + TAB
Anna (Ambient, World guitar) + TAB
Rain (Ambient, World guitar + TAB
(These songs are also on Spotify, and wherever you get your music.)
Bonus: Max Richter: The Departure (The Leftovers) | fingerstyle guitar + TAB. It's the end of May 2021, and this was far and away my favorite thing to play this month.
Gear used
For this piece, I used my Cordoba GK Studio guitar. Although, more often than not, I'm using a C7 for my blog material, I truly view the GK Studio as my main guitar. It's a perfectly balanced and even sounding guitar. GREAT for recording. You can find a current list of my gear here.
How to play Flight | fingerstyle guitar
(To learn more about Premium Memberships, click here.)
The guitar tab for this piece is beautifully written across two pages. While the chord shapes are relatively easy, I recommend this song for intermediate guitar players and up. Enjoy, the guitar tab is available below:
Related