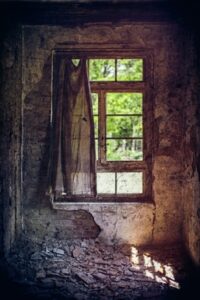 Vanishing Grace (a variation)
I've been steeped in Gustavo Santaolalla's music and guitar playing since 2005 when his iconic score for Brokeback Mountain was first released. The minimalism of his playing captivated me immediately. Santaolalla's style has informed my playing ever since.
Gustavo Santaolalla has a penchant for picking "the perfect riff" from low hanging fruit. He is not bound by convention -- and routinely deviates from the key to add dissonance and tension. I feel remotely qualified to expand on his original intent, and I did so with Vanishing Grace. This piece was beautifully used in Ep. 3 of HBO series, as well as the original game soundtrack.
Vanishing Grace (a variation) honors the original composition by Gustavo Santaolalla. I expanded on this piece -- imagining what Santaolalla might do, while incorporating other elements from The Last of Us.
You might also like to play...
The Lat of Us: All Gone (No Escape) + TAB
On the Nature of Daylight from The Last of Us Episode 3.
This piece was played during 'Frank and Bill's last day.'
How to play Vanishing Grace (a variation) | fingerstyle guitar
The guitar tab for this piece is beautifully written across three pages. The original piece on page 1 of the tab is fairly easy to play and definitely suitable for beginners. I hope you enjoy playing this as much as I did.
The guitar tab is available below:
Related