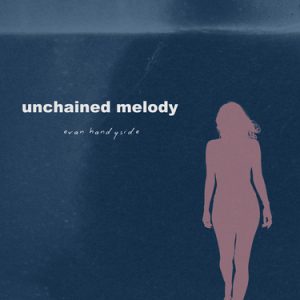 Unchained Melody
Free audio download of this performance on SoundCloud.
[My version is also available on all streaming services. Links below:]
Unchained Melody is nearly 70 years old. It was initially written (by Alex North and Hy Zaret) as a theme for a prison film entitled, Unchained (1955).  The song was popularized by The Righteous Brothers a decade later in 1965. My favorite is the 1977 Elvis version from Ann Arbor, Michigan. The performance is so good, it's up there with Jeff Buckley's Hallelujah.
I totally poached this idea from composer, Gustavo Santaolalla's Instagram. He was demoing guitars and played a short fingerstyle version of Unchained Melody with the Elvis vocal phrasing. I took what he was doing -- and expanded it to the entire song with all the bells and whistles.
You might also like to play...
The Ecstasy of Gold | fingerstyle guitar + TAB
Chris Isaak's Wicked Game |fingerstyle guitar + TAB
Legends of the Fall | fingerstyle guitar + TAB
Gear used
My guitar is a Cordoba GK Studio. You can find a current list of my gear here.
Spotify and streaming
You can find Unchained melody on Spotify, Apple, Amazon Music, and all streaming services:
The Intellimusica Spotify Playlist: Ethereal & Cinematic Music
(This is music that I've played and intend to play on Intellimusica. It flows beautifully — and additionally works as music for focus, meditation, and relaxation.)
How to play Unchained Melody | fingerstyle guitar
(Resources: learn more about Premium Memberships here. Get my weekly posts right to your inbox.)
The guitar tab for this piece is beautifully written across 3 pages. Although the chord shapes are relatively, I recommend this for intermediate guitar players and up. If you're not familiar with my right hand technique, here's short post on how to do it.
Enjoy, the guitar tab is available below:
Related