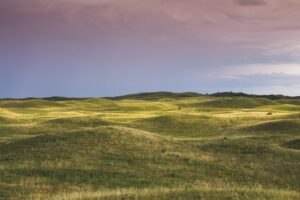 I'm With You (Always)
Free audio download of this performance on SoundCloud.
Bones and All is a romantic/horror/road film directed by Luca Guadagnino (Call Me by Your Name). The film tells the story of two young cannibals, falling in love, and fleeing together on a road trip across the US. The Bones and All soundtrack actually has Trent Reznor playing A LOT of nylon-string fingerstyle guitar. The main motif is titled, I'm With You - with a few variations through the score.
From what I can tell, Trent Reznor is playing a 7 string classical (yes there is such a thing). There's a low E, G, and D note - which is not even feasible with an alternate tuning. I had to create an arrangement for a 6 string guitar, but I still think it's on point.
This piece is the I'm With You (Always) variation, but I added some elements from I'm With You - which is far more sophisticated to play. I think most folks will enjoy this version - as it's much easier.
You might also like to play...
Call me By Your Name: Visions of Gideon | fingerstyle guitar + TAB
Thom York: Suspirium | fingerstyle guitar + TAB
Call Me By Your name: Futile Devices | fingerstyle guitar + TAB
Gear Used
For this piece, I used my Cordoba GK Studio. You can find a current list of all of my gear here.
Spotify and streaming
You can find my personal music on Spotify, Apple, Amazon Music, and all streaming services:
The Intellimusica Spotify Playlist: Ethereal & Cinematic Music
(This is music that I've played and intend to play on Intellimusica. It flows beautifully — and additionally works as music for focus, meditation, and relaxation.)
How to play, I'm With You (Always) | fingerstyle guitar
(Resources: learn more about Premium Memberships here. Get my weekly posts right to your inbox.)
The guitar tab for this arrangement is beautifully written across 3 pages. Although seemingly easy to play, I really recommend this piece for intermediate guitar players and up. Beginners can definitely give it a shot -- as there's no difficult chord shapes. Enjoy, the guitar tab is available below:
Related