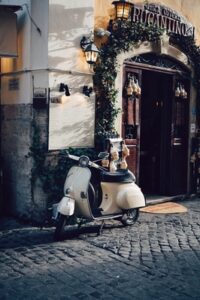 Futile Devices
Free audio download on SoundCloud.
Futile Devices is a song by American singer songwriter, Sufjan Stevens. This song is from the soundtrack of, Call Me By Your Name; a 2017 coming-of-age romantic drama film, directed by Luca Guadagnino.
Sufjan Stevens has such a peculiar musicality. He has the linear vocal delivery of Elliot Smith, with an ethereal accompaniment underneath his poetry. Check out the artistry of this live performance. I love how layers build, and the title is introduced in the last moment of song.
You might also like to play...
(My other arrangements from Call Me By Your Name.)
Mystery of Love | fingerstyle guitar + TAB
Visions of Gideon | fingerstyle guitar + TAB
Gear used
For this piece, I used my Cordoba C7 guitar. You can find a current list of my gear here.
My music
You can find my personal music on Spotify, Apple, Amazon Music, and all streaming services:
The Intellimusica Spotify Playlist: Ethereal & Cinematic Music
(This is music that I've played and intend to play on Intellimusica. It flows beautifully — and additionally works as music for focus, meditation, and relaxation.)
How to play Futile Devices | fingerstyle guitar
(Resources: learn more about Premium Memberships here. Get my weekly posts right to your inbox.)
The guitar tab for this arrangement is beautifully written across 3 pages. I recommend Futile Devices for intermediate guitar players and up. Enjoy, the guitar tab is available below:
Related