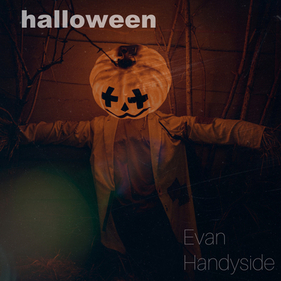 Halloween
Free audio download of this performance on SoundCloud.
(This arrangement is available on Spotify and all streaming services. Links below.)
As evidenced by this blog, I'm a huge fan of multi-instrumentalist composer, Gustavo Santaolalla. His music is synonymous with the world. He seems to capture at once the sound of Latin America, as well as distant cultures from all continents.
For this interpretation of John Carpenter's Halloween theme -- I wanted to to reimagine it as a "world" sounding piece. Like something that might be played in The Last Of Us. To accomplish this, I looked no further than the unceasing fingerstyle of Gustavo Santaolalla.
You might also like to play...
Doctor Sleep: The Overlook | fingerstyle guitar + TAB
The Haunting of Bly Manor | fingerstyle guitar + TAB
The Haunting of Hill House: Go Tomorrow | fingerstyle guitar + TAB
Gear Used
For this arrangement, I used my Cordoba C7. I use this guitar specifically for low, alternate tunings. You can find a current list of my gear here.
Spotify and streaming
You can find my personal music on Spotify, Apple, Amazon Music, and all streaming services:
The Intellimusica Spotify Playlist: Ethereal & Cinematic Music
(This is music that I've played and intend to play on Intellimusica. It flows beautifully — and additionally works as music for focus, meditation, and relaxation.)
How to play the Halloween Theme (ambient, World guitar)
(Resources: learn more about Premium Memberships here. Get my weekly posts right to your inbox.)
The guitar tab for Halloween is beautifully written across 3 pages. I would characterize this song as best for intermediate to advanced guitar players. While the guitar tab is very easy to read -- the relentless fingerstyle technique will take some stamina.
I love playing this, please enjoy! The guitar tab is available below:
Related