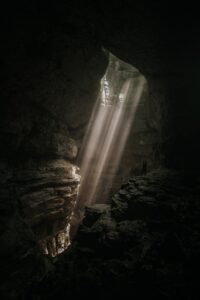 Altamira
Free audio download on SoundCloud.
Altamira (Mark Knopfler & Evelyn Glennie) is the title track from, Finding Altamira: a 2016 film about a Spanish archaeologist (Antonio Banderas) and his daughter (Allegra Allen) who cause worldwide controversy in 1879 when they discover cave paintings that are 10,000 years old. Here's a short video where Mark Knopfler explains the music in the film.
I've been a Mark Knopfler fan for as long as I can remember.  He is truly one of the greatest living songwriters of all time. A world class guitarist -- who developed his own inimitable fingerstyle shorthand.  In the video, he plays mind blowing licks as an afterthought. 
You might also like to play...
Mark Knopfler: The Princess Bride | fingerstyle guitar + TAB
Fingerstyle (Clapton) Blues + TAB
Tom Petty: Don't Come Around Here No More | fingerstyle guitar + TAB
Gear used
For this piece, I used my Cordoba GK Studio guitar. You can find a current list of my gear here.
My music
You can find my personal music on Spotify, Apple, and all streaming services:
The Intellimusica Spotify Playlist: Ethereal & Cinematic Guitar
Deep cuts from artists like Gustavo Santaolalla, Hans Zimmer, Jeff Buckley, and Radiohead - combine to create a heady flow of music for focus, meditation, and self-reflection. This is a Guitar focused (but not exclusive) playlist that elicits the emotional, captivating quality of modern film scores.
How to play Altamira | fingerstyle guitar
(Resources: learn more about Premium Memberships here. Get my weekly posts right to your inbox.)
 The guitar tab is beautifully written across 3 pages. I would characterize Altamira as relatively difficult. It's best for intermediate to advanced guitar players. I've also archived it with my 2 Minute Classical guitar category. In there you'll find sophisticated arrangements that are only 2 minutes long -- making them doable for everybody.
Enjoy, the guitar tab is available below:
Related