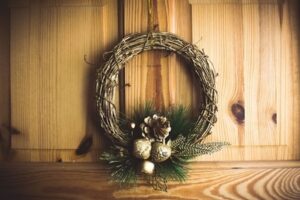 Coventry Carol
Free audio download on SoundCloud.
The "Coventry Carol" is an English Christmas carol dating from the 16th century. Loreena McKennitt's version is my favorite and you can find my arrangement of her performance here.
I love the sound of voices forming one single chord. My inspiration was various baroque choirs performing this and many other traditional English Christmas carols.
You might also like to play...
Loreena McKennitt: Coventry Carol + TAB
God Rest Ye Merry, Gentlemen - Evan Handyside + TAB
The Polar Express: them for guitar + TAB
Gear Used
For this piece, I used my Cordoba GK Studio guitar. It's a crystal clear and beautiful sounding guitar. You can find a list of my current gear here.
My music
This song is available on all streaming services, including:
The Intellimusica Spotify Playlist: Ethereal and Cinematic Music
(This playlist is curated and updated by me. It's music that I've played and intend to play on Intellimusica. It flows beautifully — and additionally works as music for focus, meditation, and self-reflection.)
How to play Coventry Carol for classical guitar, by Evan Handyside
(Resources: learn more about Premium Memberships here. Get my weekly posts right to your inbox.)
The guitar tab for this arrangement is beautifully written across 2 pages. I recommend it for intermediate guitar players and up. While I try to create with the minimum effective notes, I feel this is best suited for slightly experienced guitar players. Enjoy, the guitar tab is available below:
Related