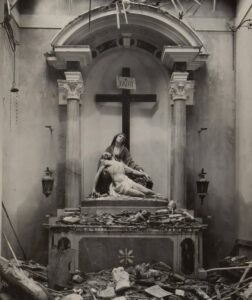 Wayfaring Stranger
The Wayfaring Stranger is a well-known American folk and gospel song that originating in the early 19th century. The song is about a plaintive soul on the journey of life. The most popular variation is from Johnny Cash. In my humble opinion, Jos Slovick's dark and Celtic version in 1917 is by far the best known performance. It may never be eclipsed.
1917 (directed by Sam Mendes) cannot be praised enough. The photography, cinematography, and action sequences are stunning. The performances throughout the film -- are some of the best ever. Specifically, Lieutenant Joseph Blake (Richard Madden) at the end of the film; he remains stoic -- while wrestling down his emotions over his deceased brother. An amazing piece of acting.
I've also performed The Night Window. This is the wondrous piece of music as Lance Corporal Schofield is escaping the burning, German occupied town.
You might also like to play...
1917: The Night Window | fingerstyle guitar
Dunkirk: Variation 15 | fingerstyle guitar
Gear used
For Wayfaring Stranger, I used my Cordoba C7. It's a warm and dark sounding guitar. Perfect for this piece. You can find a current list of my gear here.
My music
This song is available on Spotify, Apple, and all streaming services:
A Wayfaring Stranger – Apple | iTunes
A Wayfaring Stranger – Spotify
The Intellimusica Spotify Playlist: Ethereal and Cinematic Music
(This playlist is curated and updated by me. It's music that I've played and intend to play on Intellimusica. It flows beautifully — and additionally works as music for focus, meditation, and self-reflection.)
How to play Wayfaring Stranger | fingerstyle guitar
(Resources: learn more about Premium Memberships here. Get my weekly posts right to your inbox.)
The guitar tab for, I Am a Poor Wayfaring Stranger, is beautifully written across three pages. This arrangement if very easy to play, and totally suitable for beginner guitar players. You play through the entire passage 3 times. Enjoy, the guitar tab is available below:
Related