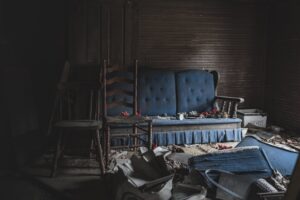 It Can't Last
It Can't Last is a dynamic little song from The Last of Us Part II soundtrack by Gustavo Santaolalla. This piece is played on a Ronroco. Think of that as a tiny Andean guitar. I would say ukulele -- but they're a little weirder than that.
I like the timing of It Can't Last. It's basic 4/4, but with an eclectic feel. The song structure is classic Santaolalla; a journey from beginning to end. It never returns to the original motif.
With The Last of Us Part II soundtrack, Santaolalla is playing multiple themes in an upper and lower register. The lower variation is called, It Can't Last (Home). Usually I can combine both into one single guitar piece, but this song was too dynamic. I'll have the home variation available down the road.
You might also like to play...
Any of Gustavo Santaolalla's music from The Last of Us Parts 1 and 2.
Gustavo Santaolala: Brokeback Mountain 1 + TAB (my favorite piece of music ever)
Gustavo Santaolalla: Impermanence + TAB
Gear used
For this piece, I used my Cordoba GK Studio guitar. You can find a current list of my gear here.
How to play It Can't Last | fingerstyle guitar
(Note: this is my premium material. Click here to be updated on all of my latest guitar tabs.)
The guitar tab for this piece is beautifully written across two pages. Although the chord shapes are easy, this song feels more suited to intermediate level guitar players. You'll take care to repeat (twice) the sections within the repeat brackets.  Enjoy, the guitar tab is available below:
Related