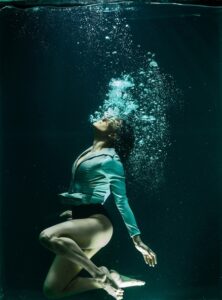 I'm Tired
Free audio download on SoundCloud.
I'm Tired is the signature track from Euphoria (HBO) season 2. The music is from English musician, Labrinth, who scores the entire show. Labrinth (a singer, rapper, songwriter, and producer) is in Alt-hip hop space where musicality reigns supreme. I'm Tired is an incredible exposition of songwriting talent and skilled musicianship.
Ever since I heard this piece, I could hardly wait to run it through the filter of my guitar. Having immersed myself in the guitar style of composer Gustavo Santaolalla -- I use his minimalist approach on everything. This arrangement of I'm Tired took me about 20 minutes to complete. I was in a flow state the entire time, and I love the way it turned out.
You might also like to play...
Kate Bush: Running Up That Hill | fingerstyle guitar + TAB
Sting: Shape of My Heart | fingerstyle guitar + TAB
(or Juice WRLD: Lucid Dreams for you young folks)
Olivia Rodrigo: Traitor | fingerstyle guitar + TAB
Gear used
For this arrangement, I used my Cordoba C7 Cedar. The cedar top is a naturally dark and deep sounding wood.
You can find a current list of my gear here.
My music
You can find my personal music on Spotify, Apple, Amazon Music, and all streaming services:
The Intellimusica Spotify Playlist: Ethereal & Cinematic Music
(This is music that I've played and intend to play on Intellimusica. It flows beautifully — and additionally works as music for focus, meditation, and relaxation.)
How to play I'm Tired | fingerstyle guitar
(Resources: learn more about Premium Memberships here. Get my weekly posts right to your inbox.)
The guitar tab for this piece is beautifully written across 2 pages. I recommend this arrangement for intermediate guitar players and up. I hope you enjoy playing it as much as I do. The guitar tab is available below:
Related