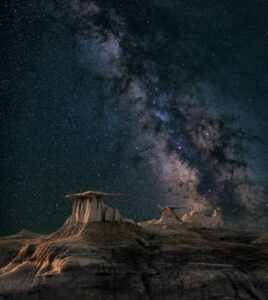 Andor
Free audio download of this performance on SoundCloud.
I've only seen the 1st episode of Andor so far -- and it's unlike anything in Star Wars canon. Andor is a slow burn, clearly designed for adults. Don't expect The Mandalorian, this is more akin to Blade Runner. The actors are excellent, especially Diego Luna (Andor) who possesses a brooding, anti-hero charisma.
The title theme is by composer, Nicholas Britell (If Beal Street Could Talk). It turned out to be a nifty little progression on guitar.
You might also like to play...
Rogue One: Guardians of the Whills Suite | fingerstyle guitar + TAB
A Star Wars Medley | fingerstyle guitar + TAB
Blade Runner 2049: Tears in the Rain | fingerstyle guitar + TAB
Gear used
For this piece, I used my Cordoba GK Studio guitar. You can find a current list of my gear here.
Spotify and streaming
You can find my personal music on Spotify, Apple, Amazon Music, and all streaming services:
The Intellimusica Spotify Playlist: Ethereal & Cinematic Music
(This is music that I've played and intend to play on Intellimusica. It flows beautifully — and additionally works as music for focus, meditation, and relaxation.)
How to play Andor (Main Title Theme) | fingerstyle guitar
(Resources: learn more about Premium Memberships here. Get my weekly posts right to your inbox.)
This arrangement is beautifully written across 2 pages. I recommend it for beginner and intermediate guitar players. You'll play the guitar tab straight through without repeats.
Enjoy, the guitar tab is available below:
Related