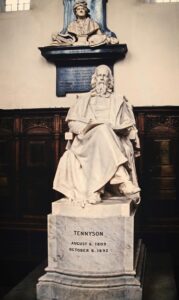 The Poet Acts
Free audio download of this performance on SoundCloud.
Philip Glass (1937) is an American composer and pianist. He is one of the most influential composers of the late 20th century. Glass is the godfather of the post-classical movement - as his music is minimalist, and built upon repetitive phrases.
It is easy to see Philip Glass as the precursor to modern composers like Max Richter, Dustin O'Halloran, and Johann Johannsson. His second Academy Award nomination was from The Hours (2002). The recurring, circular nature of Glass' music has been praised for providing stability through the film's frequent jumps in narrative. The Poet Acts is the signature piece from that score.
You might also like to play...
(these tremendous post-classical pieces)
On the Nature of Daylight (Max Richter) fingerstyle guitar + TAB
Odi et Amo (Johann Johannsson) fingerstyle guitar + TAB
All Quiet on the Western Front (Volker Bertelmann) fingerstyle guitar + TAB
Gear used
For Vanishing Grace, I used my Cordoba GK Studio guitar. You can find a current list of my gear here.
Spotify and streaming
You can find my personal music on Spotify, Apple, Amazon Music, and all streaming services:
The Intellimusica Spotify Playlist: Ethereal & Cinematic Music
(This is music that I've played and intend to play on Intellimusica. It flows beautifully — and additionally works as music for focus, meditation, and relaxation.)
How to play The Poets Acts | fingerstyle guitar
(Resources: learn more about Premium Memberships here. Get my weekly posts right to your inbox.)
The guitar tab for The Poet Acts is beautifully written across 2 pages. It's fairly simple to play, so I recommend this piece for beginner and intermediate guitar players. Enjoy, the guitar tab is available below:
Related