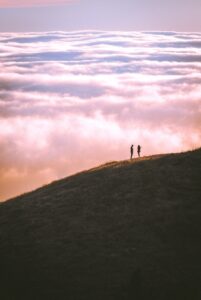 My Heart Will Go On
Free audio download on SoundCloud.
I recently heard a super minimal version of My Heart Will Go On played with two cellos. I believe the duo's name was literally 2CELLOS. It was beautiful and I wanted to create a subtle and minimal guitar version too.
Composer, James Horner, was such a tragic loss to film music. His wiki resume is unreal: Legends of the Fall, Braveheart, Titanic, A Beautiful Mind, Apocalypto, The Perfect Storm, The Devil's Own, Apollo 13, Glory, and so on. If you're around my age (mid-40's) James Horner sound-tracked many pivotal movies of your adolescence.
To me, Horner specialized in the "Celtic" motif. I love the way his music plays out on guitar. I incorporate little trills to mimic the Celtic whistles.
You might also like to play...
Braveheart: A Gift of Thistle | fingerstyle guitar + TAB
Legends of the Fall: The Ludlows | fingerstyle guitar + TAB
The Shawshank Redemption | fingerstyle guitar + TAB
Gear used
For My Heart Will Go On, I used my Cordoba C7 Cedar. The cedar top is a naturally dark and deep sounding wood. You can find a current list of my gear here.\
Spotify and streaming
My new EP, Reclamation is Out Now and available on all streaming services:
Reclamation EP on Amazon Music
How to play My Heart Will Go On | fingerstyle guitar
(Resources: learn more about Premium Memberships here. Get my weekly posts right to your inbox.)
The guitar tab for My Heart Will Go On is beautifully written across two pages. It's relatively easy to play, and this is a perfect song for beginner and intermediate guitar players. I loved playing this. I hope you enjoy it as much as I do.
The guitar tab is available below:
Related