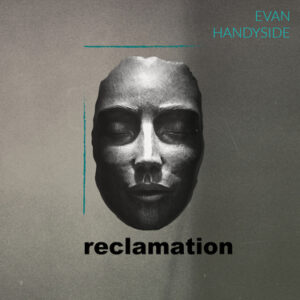 [Note: this song is available on all streaming services. Links below.]
Reclamation
Free audio download of this performance on SoundCloud.
I'm frequently involved with (or commissioned for) short-films. Often, these filmmakers are professionals on much larger projects. 'Short-films' are a vehicle for their own talents, and a way to display their skill sets.
Sometimes these projects make it to the film festival circuit. Most times they're stuck in limbo, or shelved upon completion. A few times, the music coordinator that initially hired me is fired from the project -- and my music is summarily dumped all together.
'Reclamation' was written for the final scene of a Mexican short film where a Sicario (hired gunman or assassin) hunts down two undocumented adolescents attempting to make it to the US border. Myself and the editor thought we knocked it out of the park -- but, alas, we're "no longer involved with the project."
Lol! That's how it goes :) I least I got to reclaim my song.
You might also like to play...
Gladiator: Now We Are Free | fingerstyle guitar + TAB
The Last of the Mohicans: theme | fingerstyle guitar + TAB
1923: theme | fingerstyle guitar + TAB
Gear used
For Reclamation, I used my Cordoba C7 Cedar. It's a relatively inexpensive guitar, that sounds dark and warm. You can find a current list of my gear here.
Spotify and streaming
This piece is available on all streaming services including:
How to play Reclamation | fingerstyle guitar
(Resources: learn more about Premium Memberships here. Get my weekly posts right to your inbox.)
The guitar tab for this arrangement is beautifully written across 2 pages. I don't write or play anything that's difficult to play, however I think Reclamation is best suited for intermediate guitar players and up. Enjoy, the guitar tab is available below:
Related